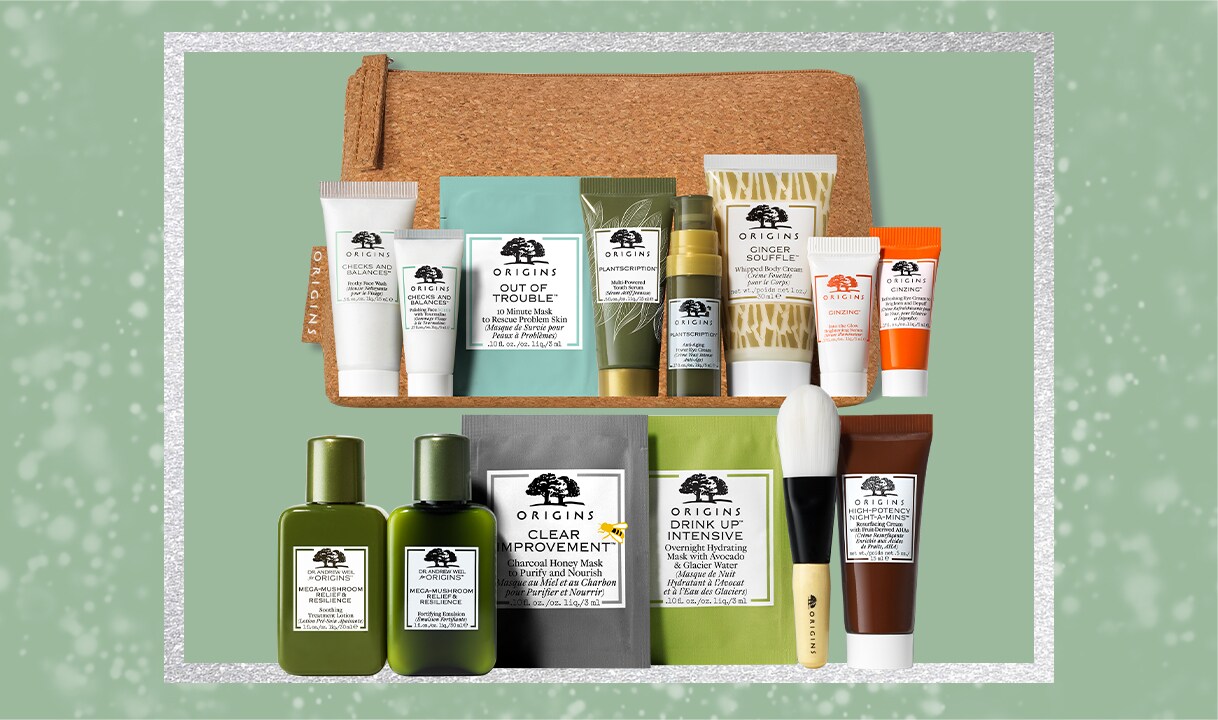 When you spend $110
(Ginger Souffle™ 30ml, High-Potency Night-A-Mins™ Cream 15ml, Drink Up™ Mask 3ml, Out Of Trouble™ Mask 3ml, Clear Improvement™ Honey Mask 3ml, GinZing™ Serum 5ml + Eye Cream 5ml, Mega-Mushroom Treatment Lotion 30ml + Weightless Moisturizer 30ml, Plantscription™ Serum 15ml + Eye Cream 5ml, Checks & Balances™ Cleanser 15ml + Scrub 5ml, masking brush & a Bag)
No code needed.
SHOP NOW
FREE STANDARD SHIPPING ON $65+ ORDERS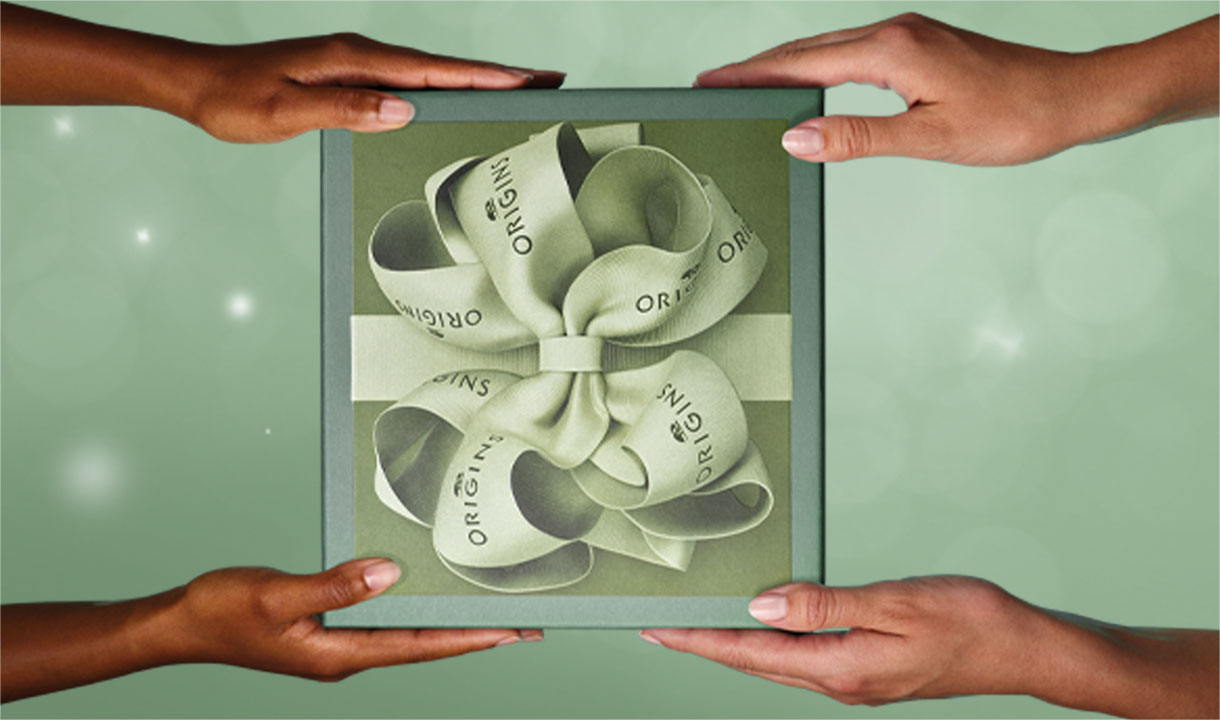 Free Samples in All Orders!
Plus, Origins offsets the carbon emissions from shipping for every Canada order placed on Origins.ca*
SHOP NOW
WHAT EVERYONE'S ASKING:
Does Origins offer samples to trial with my purchase?
Origins.com offers samples of many of our skincare products with most purchases. If eligible, you can select samples during the checkout process.
In addition to samples to trial with your purchase, we offer a variety of offers and promotions throughout the year.
Sign up
for our newsletter to be notified about beauty samples, promotion codes, and discounts via email.
What are some examples of Origins promotions offered?
Origins offers a variety of skincare deals and promotion codes, from beauty samples, to discount offers, and full-size products. We also offer skincare value sets year-round, such as our
Best Seller Discovery Set
. During gifting seasons such as Mother's Day, Father's Day, or Valentine's Day we also offer a wide range of value
skincare and body care gift sets
.
Sign up
for Origins newsletter and receive emails about all our promotions, new product launches, and events.
Offer begins on 11/30/2023 at 06:00 AM EST and ends on 12/11/2023 at 06:00 AM EST. Free 15-pc gift (Ginger Body Cream 1 fl oz, Plantscription Eye Cream 0.17 fl oz, Checks & Balances Scrub 0.17 fl oz, GinZing Eye Cream 0.17 fl oz, High-Potency Night-A-Mins Cream 0.5 fl oz, Drink Up Mask 0.10 fl oz, Out Of Trouble Mask 0.10 fl oz, Clear Improvement Honey Mask 0.10 fl oz, GinZing Serum 0.17 fl oz, Mega-Mushroom Treatment Lotion 1 fl oz, Mega-Mushroom Weightless Moisturizer 1 fl oz, Plantscription Serum 0.5 fl oz, Checks & Balances Cleanser 0.5 fl oz, masking brush & a Bag) when you spend $110, no code needed.*


*Offer available to CA residents only at Origins.ca. Offer not valid at Department Stores, Department Store websites, Sephora store locations or Sephora.ca. One per person and one offer code per order. Offer cannot be combined with other discounts. Sample packaging may differ from what's received. *Offer is not applicable to and applicable purchase amount does not include the purchase of non-discountable items, value sets, donations, sales tax; shipping and handling fees; items that are not in stock at the time of purchase; pending purchases or purchases made prior to or after the conclusion of the offer. All purchases are subject to bank authorization prior to processing. Only authorized purchases will be processed and shipped. We reserve the right to cancel any order due to unauthorized, altered, or ineligible use of offer and to modify or cancel this promotion due to system error or unforeseen problems. Allow up to 3 business days for processing. We reserve the right to substitute any free item offered with an item of equal or greater value. Free items are not eligible for returns or exchanges. If you have placed an order containing a free promotional item(s) and such order also contains a backordered or pre-order item, in the event that you cancel either the backordered or pre-order item prior to the promotional item(s) shipping, and in doing so the order total is below the promotional offer threshold, you will no longer be eligible for the free promotional item(s), the cancelled item(s) and promotional item(s) items from your order will be cancelled, and you will not be charged. If the cancelled portion of your order was pre-paid, a full refund will be issued for all pre-paid items cancelled. Offer is subject to change without notice. Other restrictions may apply.
---
*The Estee Lauder Companies Inc. is funding emission reduction projects to offset CO2e emissions as a result of deliveries made from our Origins CA fulfillment center to our consumers' delivery addresses.